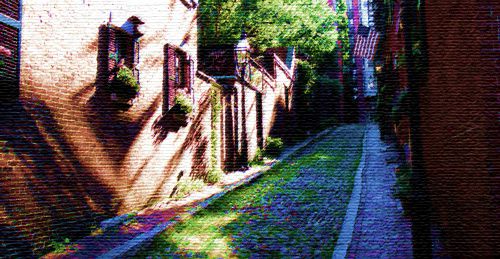 This street is from 1820s:
historical, narrow, paved with little stone...beautiful !!!
This is no surprise that almost every tourist wants to take pictures from the most famous street in US.




Cette rue est à partir de 1820: l'une historique, étroites, pavées de pierre belle petite

ce n'est pas surprenant que presque tous les touristes veulent prendre une photo à partir de la rue la plus célèbre aux Etats-Unis.


Acorn st
Uploaded by NilmaBostonRio.



هذا الشارع هو من 1820s : التاريخية ، وضيقة ، مرصوفة الحجر قليلا جميلة

هذا ليس من المستغرب أن ما يقرب من كل سائح يرغب في التقاط صور من الشارع الاكثر شهرة في الولايات المتحدة.
Esta rua existe desde 1820:
historica, estreita,pavimentada com pequenas pedras...bonita!!! Nao e surpresa que quase todo turista quer fotografar a mais famosa rua dos Estados Unidos
.